About | The Madison Parks Foundation
About the Madison Parks Foundation
Since 1894, Madison Parks have added richness and vibrancy to the landscape of Madison. As the non-profit partner of Madison Parks, the Madison Parks Foundation helps our community conserve, promote, and enhance our parks. We exist to support Madison's world-class parks system. In addition to our work helping neighborhoods steward improvements to their parks, we've identified areas that advance accessibility, equity and programming goals for Madison's Parks.
Mission
Madison Parks Foundation works to protect and improve our city parks and open spaces for all people, forever.

Simply put, Parks for All, Forever.
See What it Takes
Your donation to the Parks for All fund helps provide amenities and programs that make our parks more accessible for all.
See what your donation to helps fund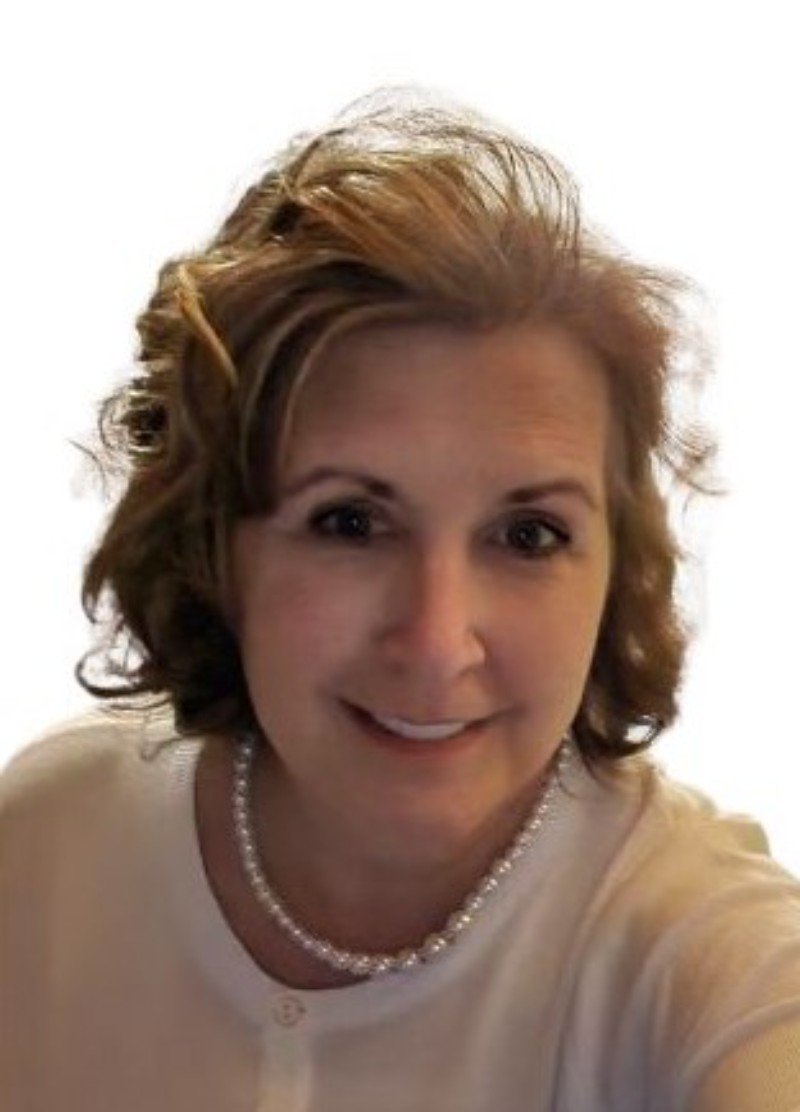 Executive Director: Stephanie Franklin
Stephanie puts her 20+ years of development experience to work raising funds and awareness for our amazing Madison Parks. She grew up in McFarland, just outside of Madison and has had the pleasure of enjoying Madison parks for her entire life. She is proud to be the Foundation's first employee (since 2013) furthering its mission of ensuring access and inclusiveness to our 280+ Madison Parks.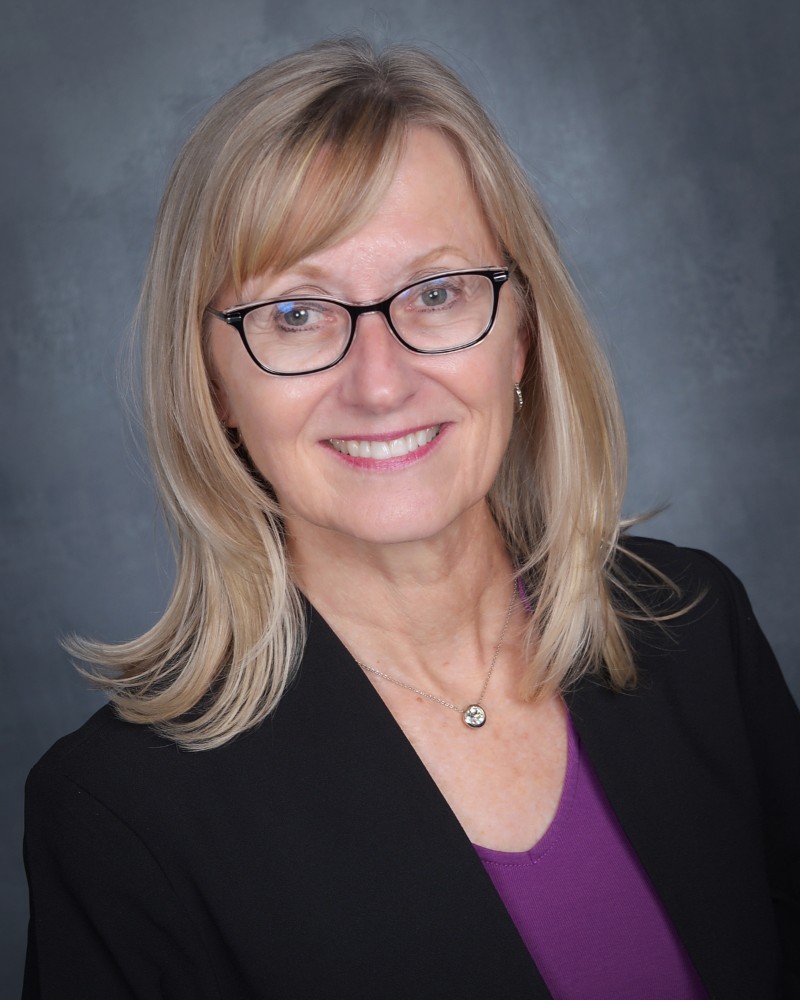 Director of Development & Outreach: Tammy Parks
After over 35 years working as a trust officer and as an estate planning attorney, Tammy is excited to join the Madison Parks Foundation as Director of Development and Outreach. She and her family moved to the Madison area over 25 years ago, amazed at the beauty of the natural spaces available for her family to enjoy. Her decision to join the MPF was an easy one, given its staunch and continued commitment to making the parks more accessible and more inclusive for all, and that it efficiently uses fully 95% of every donation received for the parks and its programs.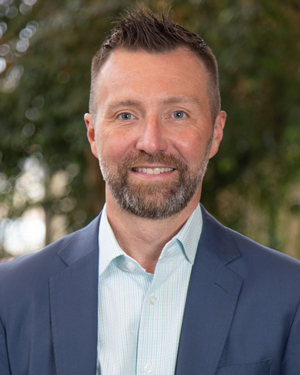 Board President: Ty Beck
Ty is a Vice President of Business Banking at Oak Bank. He was born and raised in Oshkosh and has lived in the Madison area for more than 20 years. Ty is a graduate of the University of Wisconsin-Madison with a degree in Anthropology with an emphasis in Archaeology. He worked six years as a research archaeologist in the back country of Alaska prior to starting his finance career in 2002. Ty and his family are very active, and they enjoy most outdoor activities, particularly running, triathlons, and cycling. Ty is dedicated to the mission of the Foundation and is truly passionate about doing his part to pass on the gift of parks for the generations to come.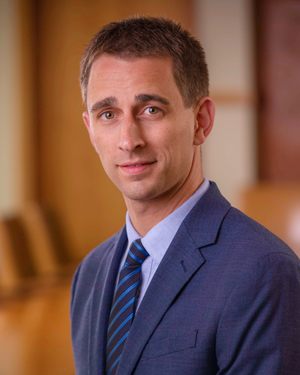 Board Vice President: Kyle Engelke
Kyle grew up in New Glarus and fondly recalls the many childhood trips to Vilas Park for a picnic and visit to the zoo. He has called Madison home since he began his undergraduate studies for a journalism degree and finished with a law degree from the University of Wisconsin-Madison, proudly calling himself a "Double Badger." Today, Kyle is a partner with the law firm Stafford Rosenbaum LLP, and as a trial attorney, he advocates for his clients by telling their stories - a role he tries to fill for the Foundation as well. Kyle discovered the Foundation when he learned that his firm traces its origins to John Olin, the same man who helped found the Madison Park and Pleasure Drive Association. Now that he and his wife, Mary (and their Australian Shepherds) have put down their roots in Madison, Kyle is honored to serve on the board and play a small part in helping preserve and cultivate the legacy built by others in the city he now calls home.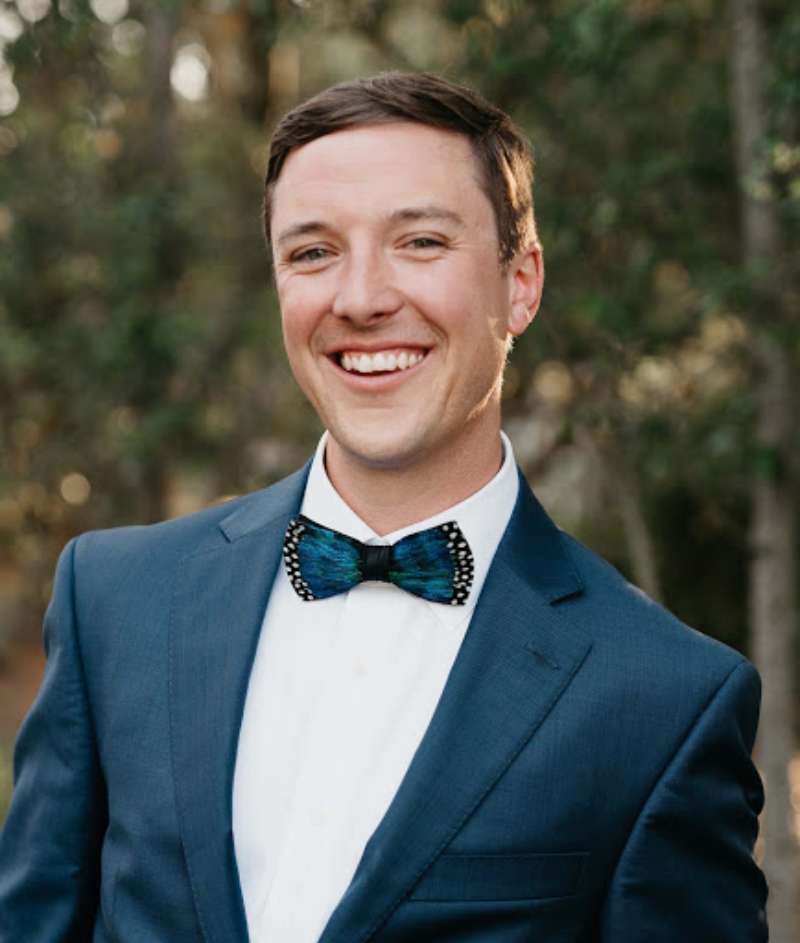 Board Secretary: Pierce Sullivan
Pierce is the Associate Director of In Vivo Pharmacology and Attending Veterinarian at Arrowhead Pharmaceuticals. He and his wife moved to Madison in 2017 and were blown away by the number and quality of public parks. Since moving to Madison they have had two children, Harris and Logan. They love going to the numerous parks, playgrounds, and splash pads with them. He has enjoyed being on the board since 2020 and looks forward to what the Foundation has in store for the future.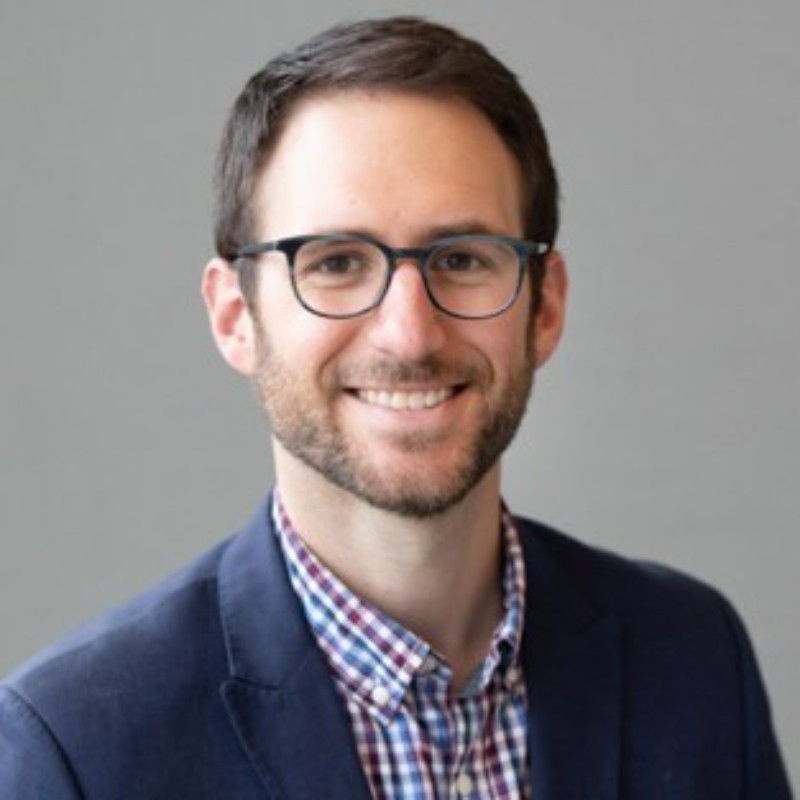 Board Treasurer: Sam LeMense
Sam is a life-long Wisconsin resident, having grown up in Ashwaubenon and living in Madison for almost 20 years. He is a graduate of the University of Wisconsin-Madison, where he received his BBA in Finance, Investment and Banking. Sam has worked in finance his entire career, starting in banking and now working in Treasury at Exact Sciences for the past three years. His previous board experience includes serving as Treasurer for both the Children's Theater of Madison, and the Madison Youth Arts Center. Sam and his wife are Madison park lovers, having been both engaged and married at parks in Madison, naming their dog after Olin park and frequenting many neighborhood parks with their young son.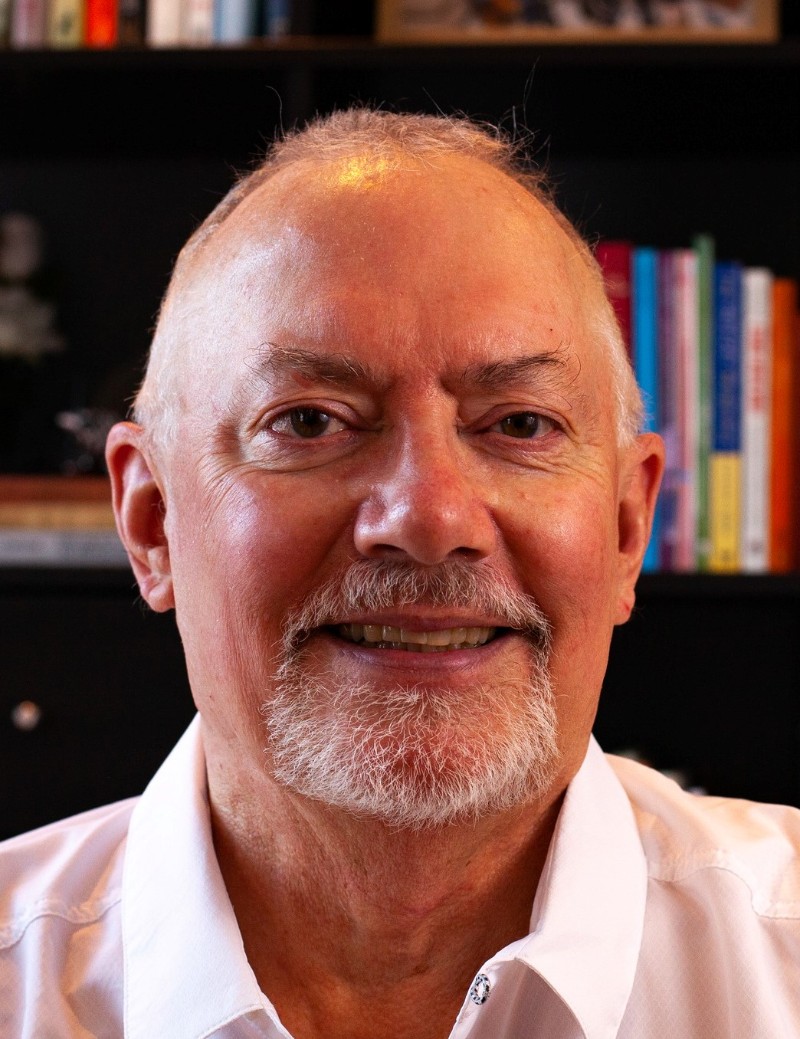 Board Member: Neil Fauerbach
Neil Fauerbach grew up three blocks from Vilas Park where he played baseball, hockey, tennis, and learned to swim at the beach. His family owned much of the property that is now the Cherokee Conservancy where now he hikes and snowshoes. As a Soccer Dad he has been on every soccer field in the city, and beyond. Professionally, he has served in marketing and business development leadership roles in professional services firms since 1986. In those roles, he directed marketing, branding, sales, public relations, communications, event management, market research, client satisfaction management, and new product development. He has served on many non-profit boards in officer positions and committee leadership. He loves learning new things. Things involving technology. Videography and digital photography are a passion of his that apply to business and personal life. Neil is married to Marianne. They have two grown daughters and five brilliant grandchildren.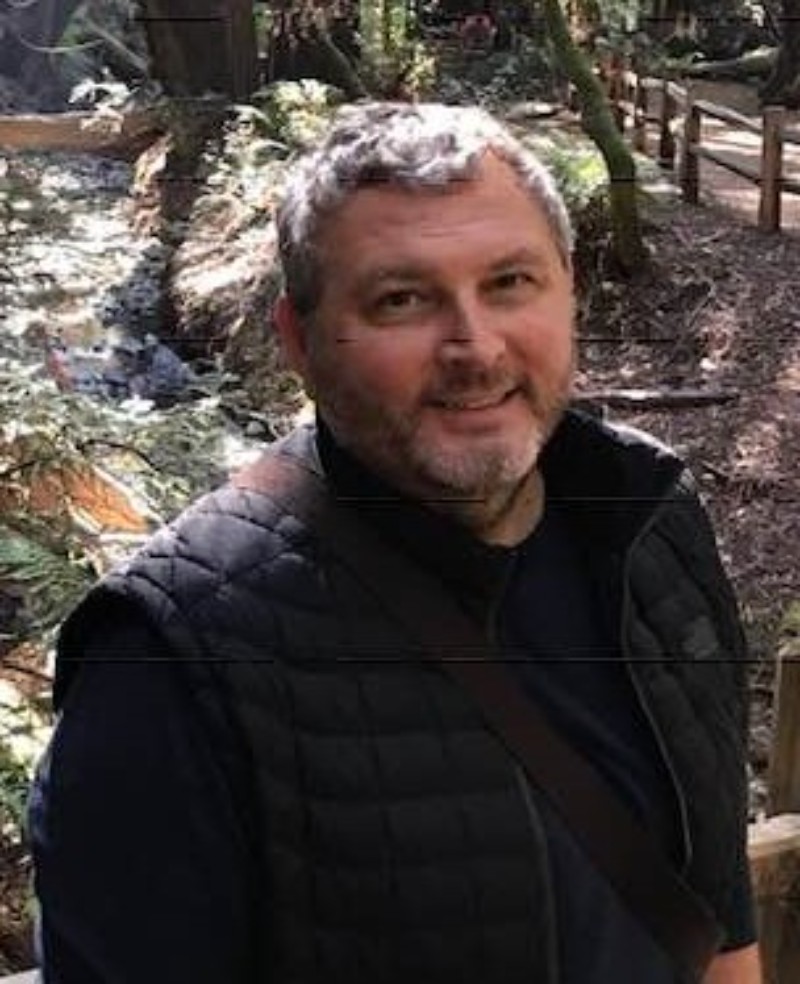 Board Member: Eric Fritz
Eric grew up in Monona and from a young age the Madison Parks had an important impact on his childhood. From growing up playing soccer and hockey at various parks to his mom being a master gardener at Olbrich Gardens and all the memories he has of playing as a child at Vilas Park. Eric opened Keva Sports Center in September 1999 and has rented soccer fields all over Madison for the spring, summer and fall leagues. Under Eric's leadership, KEVA actively engages in all sorts of community initiatives. People often inquire about the meaning of "KEVA". The word has Native American roots and signifies a gathering place or hut. When he was brainstorming a name that would embody their business objectives, 'KEVA' resonated with him. He wanted KEVA to be more than just sports; he wanted it to be a gathering place—a true community. Eric feels strongly that parks play just as important a role in our daily lives as they connect us to both nature and our community.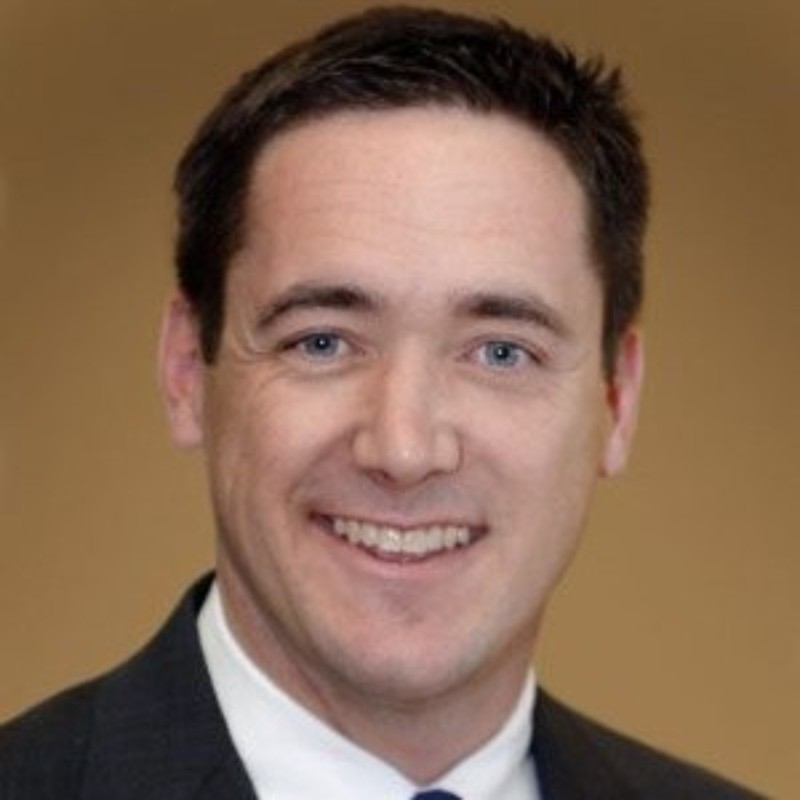 Board Member: Alec Hillbo
Alec was born and grew up in Madison, spending countless hours at Hoyt and Lucia Crest parks. He and his brother rode their bikes at Quarry Park. While attending UW-Madison, he worked for Madison Parks at the boat launch at Wingra Park. Alec obtained graduate and law degrees from the University of Iowa. After spending nearly two decades in the Southwest, he returned to Madison and is the corporate litigation legal director at American Family. He and his wife, Margaret, love traveling, hiking, and spending time at Madison's beautiful parks.
Board Member: Kristin Kupres
Kristin is a senior account supervisor at Kennedy Communications, a Madison-based advertising agency. In 2017, she served as the youngest president in the history of the American Advertising Federation - Madison Chapter and was also named one of InBusiness Magazine's 40 under 40. Although Kristin did not grow up in the Madison-area, she fell in love with the city, culture, and green spaces while attending UW-Madison where she graduated with a communication arts degree. While many enjoy the parks in the warmer months, Kristin prefers to use area parks during the winter season for cross country skiing and ice skating, and thawing out by the fire afterward. Her love of the outdoors and preserving natural spaces led her to the Madison Parks Foundation. Kristin formed the Foundation's Marketing Committee to build awareness of Madison Parks and raise funds for their enhancement and preservation.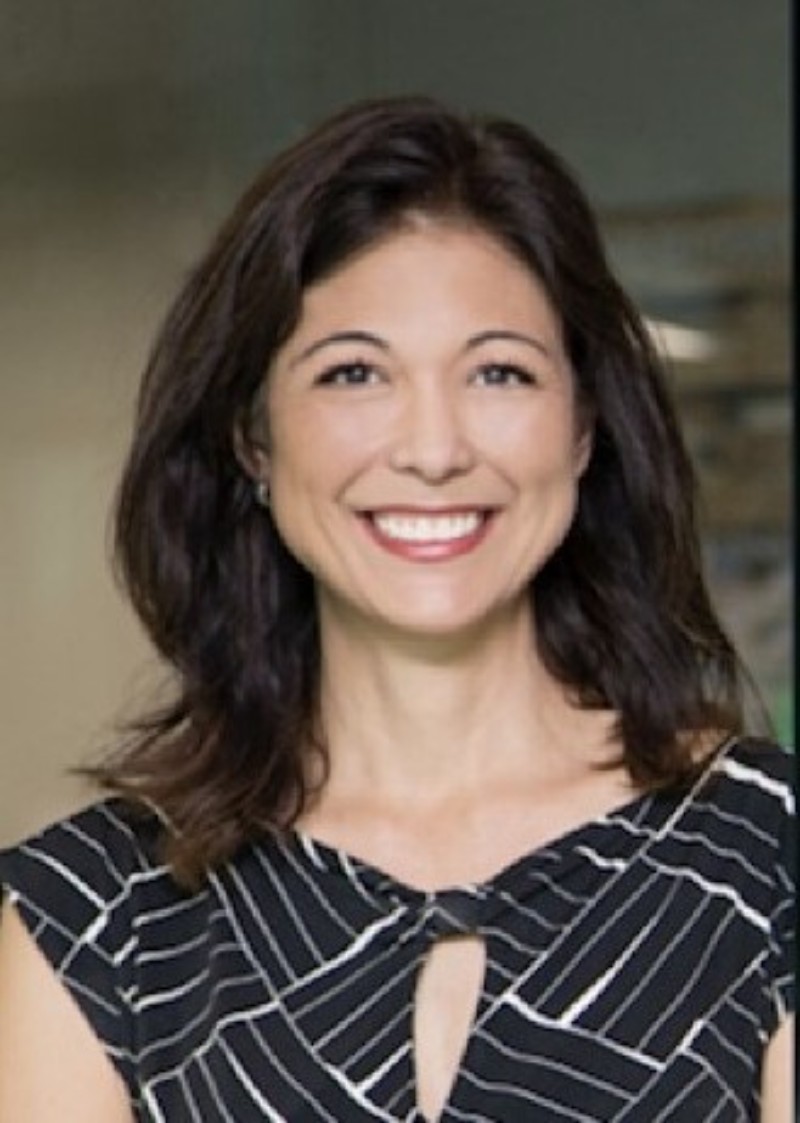 Board Member: Chandra Miller Fienen
Chandra Miller Fienen is a Madison-based entrepreneur and community leader. She currently is Business Strategist for Rabble, LLC, a Madison startup providing the MUSICat platform to public libraries across the US and Canada. She is a vice-president of the Madison Parks Commission, a director for Downtown Madison Inc., and serves / has served on numerous public and community boards and committees. She was part of StartingBlock's Founding Team and served as its Executive Director from 2017-2020. Prior to StartingBlock, she was VP and a co-founder of a Boston-based biotechnology startup; Senior Advisor to the Governor; in executive leadership at the Wisconsin Department of Commerce; and an associate at a San Francisco litigation firm (now Arnold & Porter). She holds a J.D. from UC-Berkeley and a B.A. from Macalester College.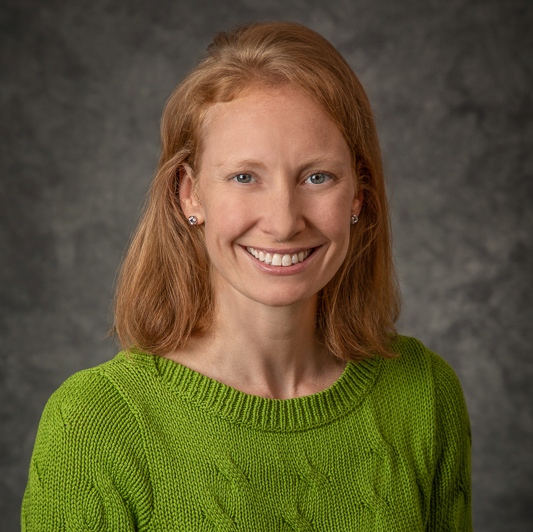 Board Member: Claire Oleksiak
Claire's love of parks is fueled by a deep appreciation for the environmental and community connections. Her perfect day is one spent in a Madison Park and she enjoys exploring different parks around the city. Some of her favorite park activities include playing on a playground or in natural areas with her children, swimming at the beaches, sledding down a snow covered hill and enjoying a run/bike along a park path. Born and raised in Madison; she holds a bachelor's degree from Cornell University and a master's degree from Oxford University. She has worked on local community and economic development, including park planning and operations, in Washington, DC. Upon returning to Madison, she worked on staff at the City of Madison Parks Division where she facilitated public-private partnerships, managed community facilities, and implemented the Connecting Children to Nature Initiative. Currently, Claire is the Executive Director of Sustain Dane, a non-profit with the mission to inspire, connect, and support people to accelerate sustainable actions for community well-being. Claire is passionate about innovation, collaboration, public space activation, diversity & inclusion, and social impact. She is thrilled to be a part of the Madison Parks Foundation Board.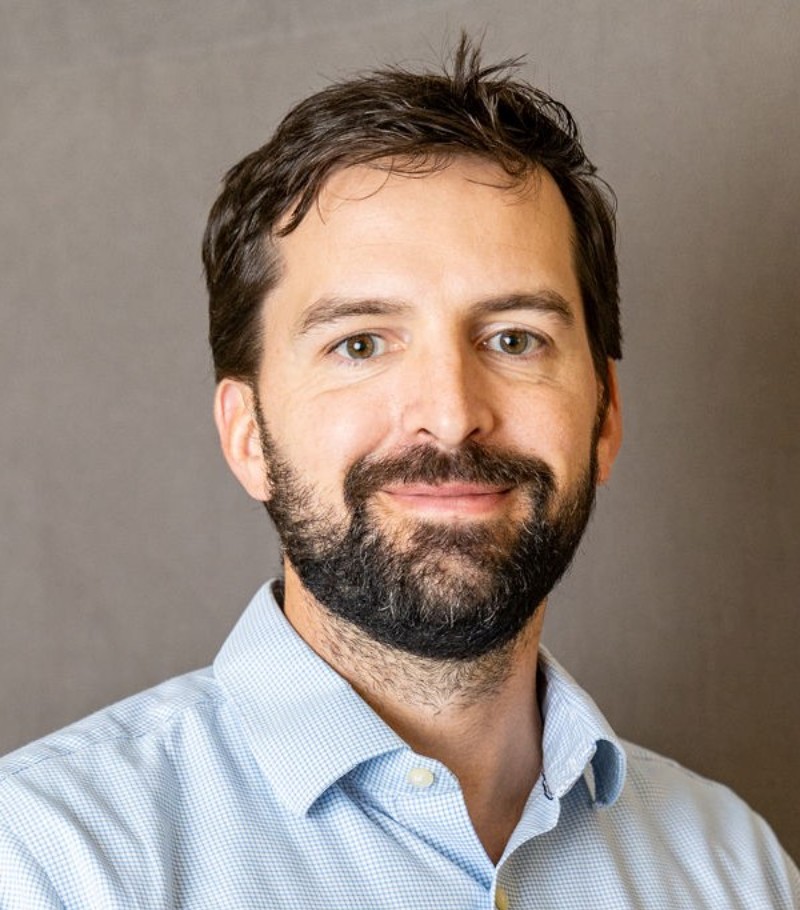 Board Member: Ben Williams
Ben grew up in Madison playing soccer and basketball in the parks and now enjoys hiking, biking, and skiing with his wife and kids in the many parks Madison has available. Ben believes that parks are a defining component of a neighborhood's identity and contribute to the sense of community and wellbeing for those connected to them. Ben serves as one of the Madison Board of Park Commissioners liaisons to the Madison Parks Foundation Board. Madison's parks are an incredible asset that Ben hopes to help preserve, develop, and enhance to be accessible and inclusive places for everyone. Ben graduated from the University of Wisconsin, Madison with degrees in marketing, management & human resources and psychology and received his Master's degree in Public Affairs from the La Follette School of Public Affairs. He is passionate about helping leaders and organizations define and reach their goals by supporting their development of strategies, business models, and partnerships. Currently, Ben is the Director of Business Development and Member Services for the Wisconsin Primary Health Care Association where he develops relationships and resources to improve the health of patients and communities facing financial, cultural and linguistic, or geographical barriers to high-quality, affordable health care.
Emeritus Board
Lynn Adams
Trudy Barash
Bill Barker
Chad Bartell
Linda Bellman
Sarah Bewitz
Julie Bogle
Dorothy Borchardt*
Joe Clausius
Joel DeSpain
Toni Drake
Kristine Euclide
Alex Evans
Grant Frautschi
Al Friedman
Candy Gialamas*
Randy Glysch*
Emily Gnam
Bob Hemauer
Jason Iverson
Gigi Holland*
Chuck Koval*
Melanie Kranz
Molly Lahr
Don Last*
Madelyn Leopold
Maureen Lokrantz
Betty MacDonald
Catie McDonald
Malea Martin
Nancy Mead
Sally Miley
Brennan Nardi
Dan Petersen*
Betsy Repaske
Santiago Rosas*
Emanuel Scarbrough
Susan Schmitz
Gail Selk*
Jean Stewart*
Anna Trull
David Wallner
Bill White
Charlie Wills
Dick Zillman*
*Founding board member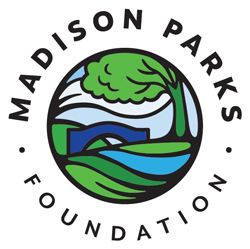 Foundation Circle
Parks reflect the quality of life that we value in our community and provide us with the opportunity to
connect with nature, with the beauty of our public spaces, and with our neighbors.
The Madison Parks Foundation Circle is comprised of some of our partners, key stakeholders, business leaders and park advocates. Members of the Foundation Circle support the Madison Parks Foundations goals of advocating for inclusiveness, accessibility, equity and sustainability.
Foundation Circle members have and will continue to:
lend their expertise,
recommend opportunities to further deepen community engagement,
introduce us to community leaders, organizations and park enthusiasts
offer mentorship to staff and board members, and
help us make a meaningful impact to our parks for generations to come.
The Madison Parks Foundation is proud to have the following individuals as part of our Foundation Circle:
Howie and Pam Erlanger
Grant and Sarah Frautschi
Trent Jackson
Steven Skolaski
"There is nothing so American as our (national) parks. The scenery and the wildlife are native. The fundamental idea behind the parks is native. It is, in brief, that the country belongs to the people, that it is in the process of making for the enrichment of the lives of all of us. The parks stand as the outward symbol of the great human principle." – Franklin D. Roosevelt