Events | The Madison Parks Foundation
Pints for Parks
Please join us on Thursday, July 16 at The Biergarten at Olbrich Park for Pints for Parks. Enjoy a view of Lake Monona, sip a beer, and support the Madison Parks Foundation. 15% of all sales will go to support the Madison Parks Foundation. Hope to see you there!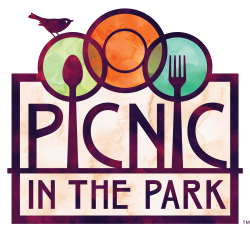 Join us for the 5th Annual Picnic in the Park – an expertly crafted, themed event that includes lavish food, drinks, and live music. You can experience this incredible night and help support Madison parks. Join us on Saturday, October 17, at Olin Park.
This event is more than a fundraiser. It is an elegant celebration of more than 125 years of Madison parks and those that helped build them. We invite you to join us for an evening you won't soon forget!
Picnic in the Park is a partnership of Event Essentials and the Madison Parks Foundation. The event was born when Event Essentials wanted to create a signature event to give back the community that support its own growth and success.
"The parks have played an unrecognized and subtle important role in the lives of many Madisonians," says Kevin Hoffman, President and Owner of Event Essentials. As a result, Event Essentials pulls out all the stops in support of Madison Parks Foundation to 'step back in time' and celebrate the legacy of the private creation of our public parks.
Our city's public parks were created by a group of influential and civic-minded leaders who came together to create the Madison Parks and Pleasure Drive Association (MPPDA). MPPDA was comprised of many names we still recognize today – Olin, Owen, Vilas, Burrows, Tenney, and more. They originally created MPPDA so residents could enjoy carriage rides and escape from the busyness of the city; but soon MPPDA evolved to privately create and maintain what is now our beautiful Madison park system.
The Madison Parks Foundation carries on that legacy and the Picnic in the Park event celebrates this tradition. The annual event rotates from park to park, celebrating not only the beautiful spaces throughout our city but the remarkable history of each park. Thanks to the generous support of Event Essentials and our sponsors, proceeds from the Picnic in the Park event support the Madison Parks Foundation.
Become a Sponsor
Reserve Tickets